Summary:
New solar panels are hitting the market in September 2019. Hanwha Q CELLS is going to release a new all-black solar panels module called Q.PEAK DUO BLK-G6+. The solar panels will come with a 25-year warranty and it is expected to raise the efficiency of a solar panel. The solar panels have larger photovoltaic cells are going to help the solar panels deliver up to 6% more solar power. The solar panels are being assembled in the facility in Dalton, Georgia.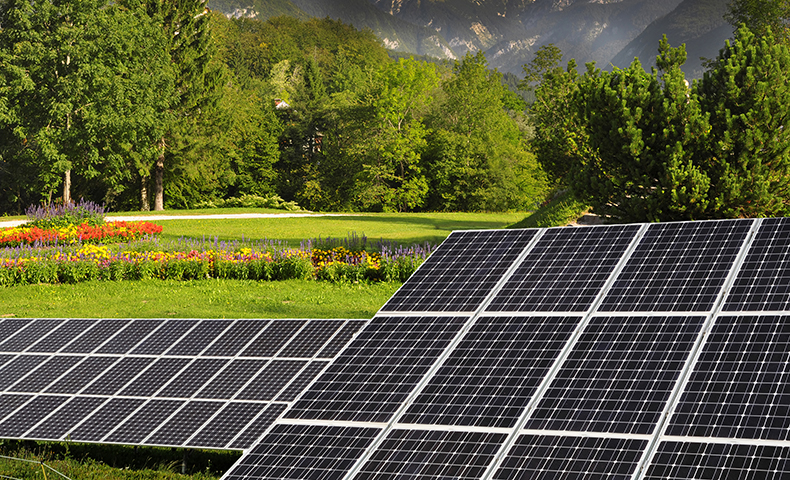 Main Article:
Hanwha Q CELLS will launch its new solar panels module, the Q.PEAK DUO BLK-G6+, into the U.S. market in September 2019. The Q.PEAK DUO BLK-G6+ module, an all-black module with a 25-year warranty, is the new iteration of the popular Q.PEAK DUO solar panels module series.
This latest version of Q CELLS' half-cell monocrystalline solar module range is manufactured with larger photovoltaic cells (161.70 mm vs. 156.75 mm photovoltaic cell dimensions found in the G5 range). These larger photovoltaic cells help each module deliver up to 6% more solar power — the 120-half-cell Q.PEAK DUO BLK-G6+ version can deliver up to 345 Wp. The product is also assembled at Q CELLS' Dalton facility located in Georgia, the largest solar module manufacturing facility in the western hemisphere.
The Q.PEAK DUO BLK-G6+ solar module also boasts optimized shading behavior, which is a vital feature for many rooftop installations. The upper and lower sections of the module can operate independently, reducing the impact of shading and thereby increasing solar energy yields. The Q.PEAK DUO BLK-G6+ also offers long-term reliability with a 25-year product warranty and one of the lowest degradation rates in the industry, which guarantees 85% initial performance in the 25th year.
"The Q.PEAK DUO BLK-G6+ represents yet another step toward more accessible and reliable solar power for all, due to its higher output and 25-year product warranty," said Hee Cheul (Charles) Kim, CEO of Q CELLS. "We are equally excited about the opportunity to produce this higher performing solar panels module at our new Dalton facility in Georgia, and look forward to better serving the American market with U.S.-assembled products."
Get the most efficient solar panels on the market by going to hahaSmart and using the price checker tool. You can also get creative with your solar array by designing your own using the design DIY tool.