Summary:
Duke Energy has reached a major milestone on the sources of renewable energy industry, they now own 1.1 gigawatts of solar energy capacity throughout the U.S. With 70 sites in 10 states, they have enough solar energy to give solar power to 2 million homes. In 2018 Duke Energy offered large rebates on solar panels program for residential, commercial and nonprofit customers in North Carolina.
Main Article: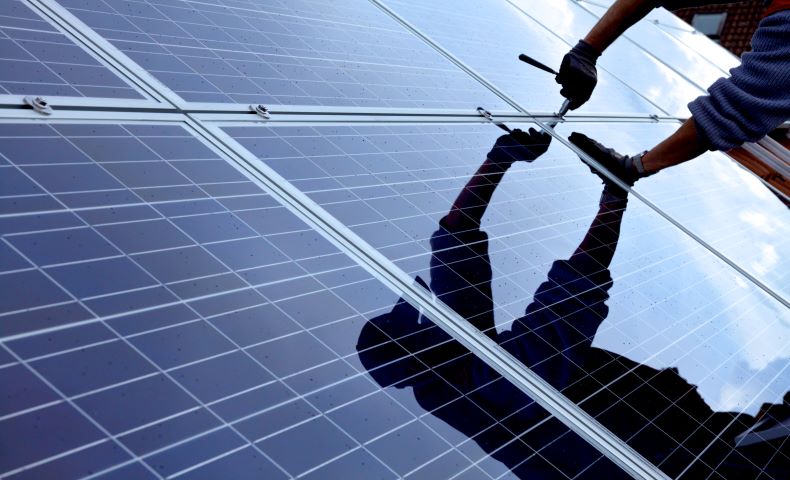 CHARLOTTE – Duke Energy's bid to increase its solar power capacity – both in North Carolina and nationwide – has reached a major renewable milestone – 1 gigawatt (GW) of owned solar energy capacity.
The news comes after the Charlotte-based company — and one of the largest energy holding companies in the U.S. — opened its North Rosamond Solar Facility in California last month.
According to MainRenewableEnergy.com, the US had "over 50 GW of installed photovoltaic capacity."
It's been a quite the journey to get to this point, with Duke Energy devoting much of the last decade building up its solar portfolio.
The result: 70 sites in 10 states, with a total capacity of 1.1 GW. At peak output, that could serve energy to approximately 2 million homes, the firm reported.
"Our future shows even more solar being built and operated by Duke Energy," Rob Caldwell, senior vice president and president of Duke Energy Renewables & Business Development, said in a statement.
"One GW is a notable milestone, but we have plans for much more."
North Carolina is Duke Energy's biggest solar state. It also ranks second in the nation for overall solar power, according to the firm.
The company owns 40 solar facilities in NC, including the 80-megawatt (MW) Conetoe Solar Facility in Edgecombe County, the 65-MW Warsaw Solar Facility in Duplin County and the 60-MW Monroe Solar Facility in Union County.
Earlier this year, Duke Energy said it plans to add 680 megawatts of solar energy — enough to power about 125,000 homes — to its capacity in 2019.
It also launched a competitive bidding process for new solar capacity last year, offering a $62 million rebate program for residential, commercial and nonprofit customers in North Carolina. That effort helped 1,700 customers go solar in 2018 — the capacity limit for both residential and nonresidential customers.
Three years remain in the rebate program in which rebates will be offered to customers.
Want to see how much you can save by switching to solar? Use the hahaSmart price checker
Design your own rooftop solar array using the hahaSmart design DIY tool