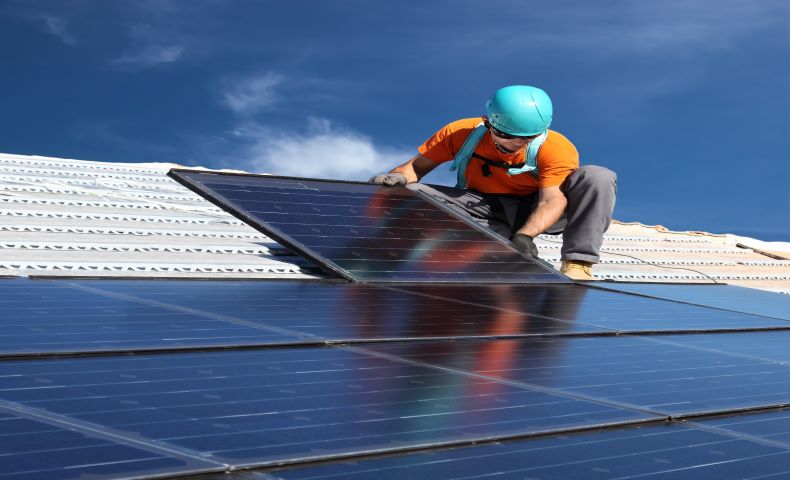 Egypt is the perfect place for solar power. There's an abundance of land, sunny weather and there are high wind speeds, which is what makes it the perfect location for renewable energy source. But this advantage hasn't been explored. In the past years, the country has been taxing fossil fuels, generating 90% if their electricity from oil and natural gas. However the winds are about to change.
The Benban Complex
In 2019, the biggest solar farm in the world will revolutionize energy supply for Egypt. There's a large collection with more than 5 million photovoltaic panels which will soon be installed at a remote Western Desert that is 400 miles south of Cairo. The city of Aswan was picked to hold the massive solar project because it's in the prime solar location.
There's no small feat for a country with 96 million citizens dependent on cheap, state-subsidized electricity. A solar analyst at Wood Mackenzie Power & Renewable believes that it's a big deal and that there's not another example that has so many big players that have come together to fill the gap. Which is in reference to the role of the international Monetary Fund (IMF) in supporting the initiative.
Given the "Benban Complex," the $2.8 billion project is already under construction. There will be a total of 30 separate solar plants. It is planning on there being a total capacity of 1.8 Gigawatts and is expected to have an annual production which is targets at 3.8 TWh. When it's completed. It's expected to provide energy hundred of thousands of residences and business operations.
This massive solar farm will not only place Egypt on the energy map, but it will also bring a lot of jobs for the city's inhabitants. The operation would create around 20,000 job opportunities over the next four years. There's some solar plants that are expected to run starting in December of this year and employ to 4,000 workers.
Solar History in Egypt
The 'Benban Complex' isn't Egypt pioneering project on solar power though. In 1913, Frank Shuman, an American inventor built the world's first solar thermal power station on the outskirts of Cairo. This Invention was specifically designed to irrigate a cotton field and was powered by the desert's abundant sunshine. It was able to pump out 6,000 gallons of water a minute from the Nile.
The inventor's dream was to challenge the world's dependence on coal through his inventions. In 1916 he told The New York Times, "The sun power is now a fact and no longer in the beautiful possibility stage. After our stores of oil and coal are exhausted the human race can receive unlimited power from the rays of the sun."
But, the discovery of cheap oil which was followed by the first World War prevented Shuman from making the necessary improvements to the design and then to replicate to a grand scale. It wasn't until a century late that his invention and the vision that he had for it was resurrected. The rising costs of oil and coal, the technology that was buried in the sands of Egypt, has been resurrected and will find a home in the deserts of Egypt.
The Future of Solar Power in Egypt
Egypt has very ambitious plans for renewable energy. The country has intentions to supply 20% of generated electricity from renewable sources by 2022. In 2035, they are intending to include an addition of 67 Gigawatts to the total generated electricity, of which 31 Gigawatts will come from solar. The President of Egypt, Abdel Fattah Sisi has already introduced a few very big electrical projects.
What is the driving factor behind Egypt's green movement? The electricity crisis that the country experienced following the 2011 revolution. Back in 2011, there was a few factors that added up in the 2013 ouster of President Mohamed Morsi. Today, residents don't have to worry about the nightly outages.
During the year 2014, Egypt has launched a scheme that private players that could sell power to public grid. This means that it jump-starts the nation's clean energy market, prompting quite a few entrepreneurs to dive in.
However, it's going to be easy for the start-ups. The majority of small businesses were grappling with the lack of financing.
Ahmed Zahran and his four of his friends started their solar company, KarmSolar, but they had the help of a few private investments. Zahran said, "We were fired by an … who represented everything we hated about this country, so we decided, let's do it ourselves. Now, with more than 80 employees, they make solar water pumps for off-grid desert farms and build solar stations to power poultry factories.
In 2016, a low-interest loan program was launched by Central Bank in order to encourage more of the small players in the renewable energy industry. The electricity prices rising at an average of 26%, more businesses are considering adding solar systems to their buildings. Egypt is over 90% desert, therefore solar power seems to be a reasonable solution.
The biggest rivals to massive solar parks such as the Benban Complex are residential solar panels and are installed on rooftops. The solar micro-grids are also becoming increasingly popular in developing nations. If more humans start tapping into solar energy, which would mean that there are better things for our environment.